In the realm of role-playing servers for FiveM, a GTA V mod for PC, "The Worldz End" stands as a testament to the limitless potential of human imagination. The server plunges players into a post-apocalyptic Los Santos, a city once brimming with life and opportunity, now reduced to a grim wasteland.
Now that Rockstar actually own FiveM and are pro-active in developing it further, we can expect to see many new mods like this and much more.
Here, we aim to delve into the intricate narrative and gameplay mechanics that make "The Worldz End" a compelling experience for role-playing enthusiasts.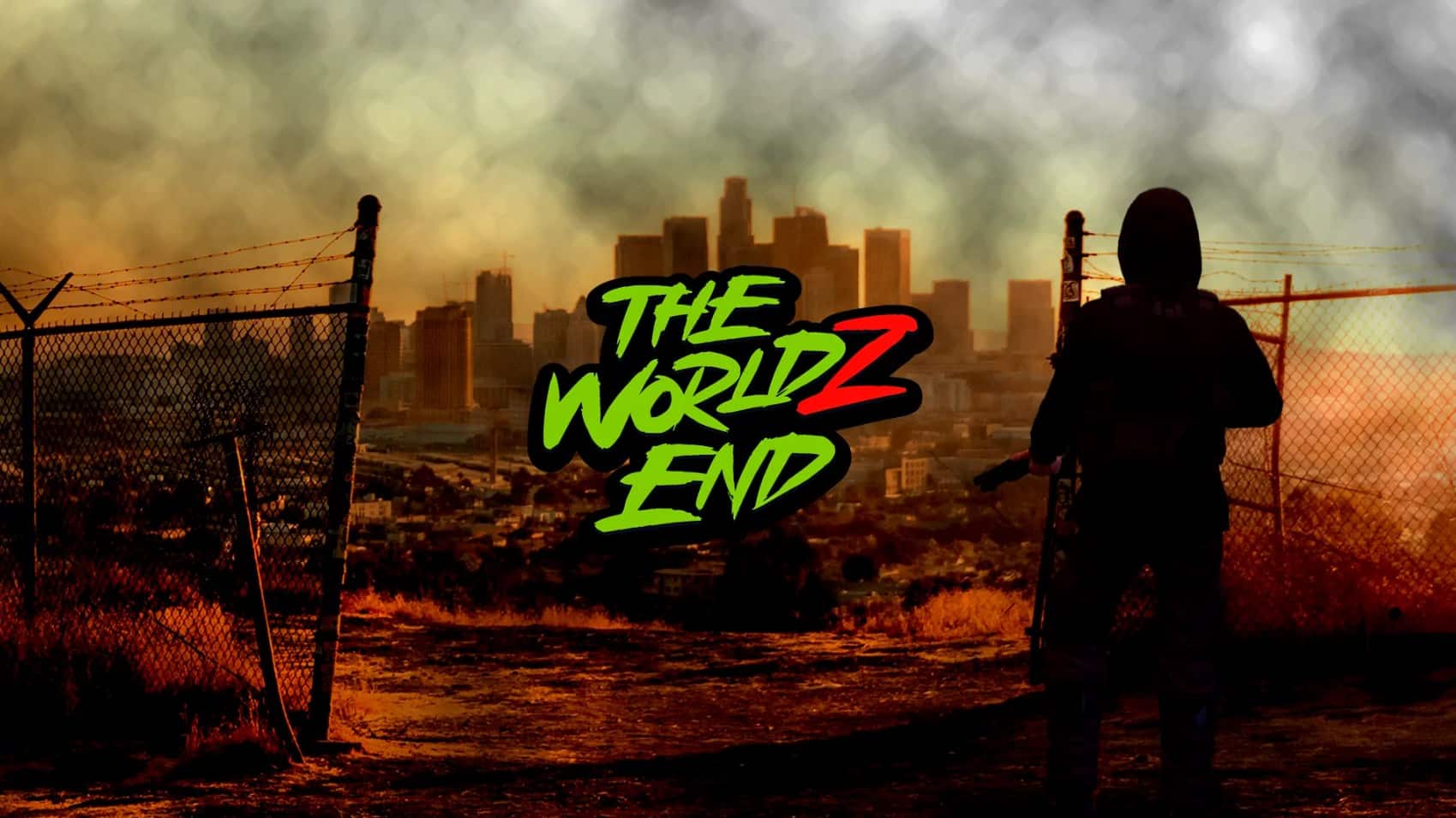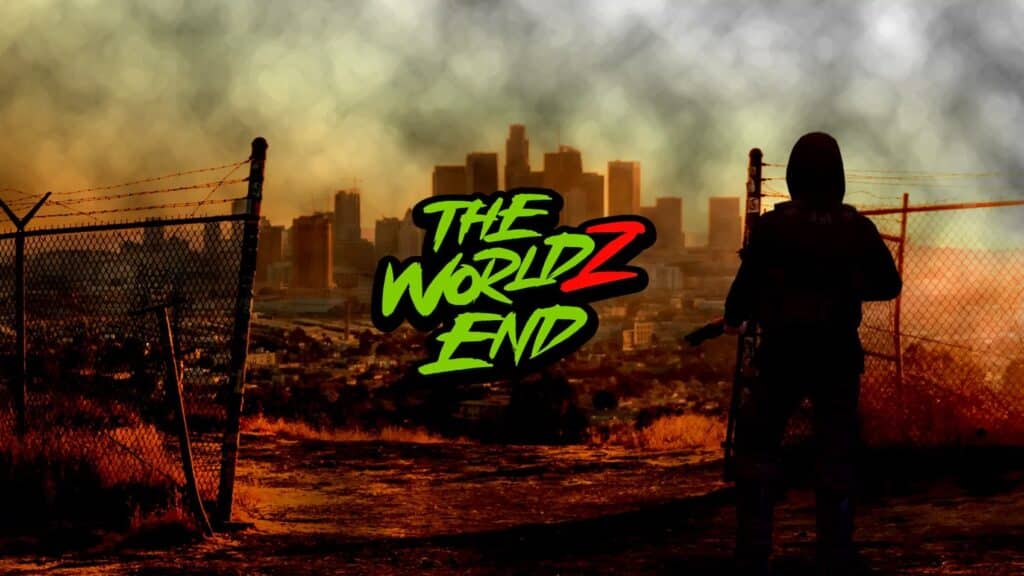 The Backstory: A World Unravelled
Los Santos was once a utopia, a city where technology, medicine, and commerce thrived. However, this idyllic existence was shattered by a catastrophic electromagnetic storm, a reckoning brought upon by years of environmental neglect. The EMP pulses fried all electronics, causing financial and governmental systems to collapse. The city spiralled into chaos, with looting and violent riots becoming the new normal. Law enforcement agencies were overwhelmed, and death tolls skyrocketed.
But the storm was just the beginning. A mysterious virus soon swept through the city, turning its citizens into mindless zombies. The virus spread rapidly, and those who had survived the initial chaos now faced an even graver threat. The city was now a battleground, a place where the living were outnumbered and outgunned by the undead.
Trust and Alliances: The Social Dynamics
In this chaotic landscape, the key to survival is trust. Players must carefully weigh their options before forming alliances. The server encourages players to leverage their unique skills and backgrounds to forge these alliances. The strength of these partnerships is tested continuously, as players navigate through treacherous terrains filled with hordes of zombies and other deadly threats.
The game becomes a complex web of social dynamics, where every decision could mean life or death.
Factions and Power Struggles
As players adapt to their new reality, distinct factions begin to emerge, each with its own set of motivations and ideologies. These groups engage in a constant struggle for resources and territorial control. Tense negotiations, strategic alliances, and ruthless confrontations are the order of the day. The streets of Los Santos have become a stage for intricate political and social manoeuvring, where trust is a fragile currency, and every action has far-reaching consequences.
A New Society: Hope Amidst Despair
Despite the grim circumstances, "The Worldz End" offers a glimmer of hope. The survivors are determined to build a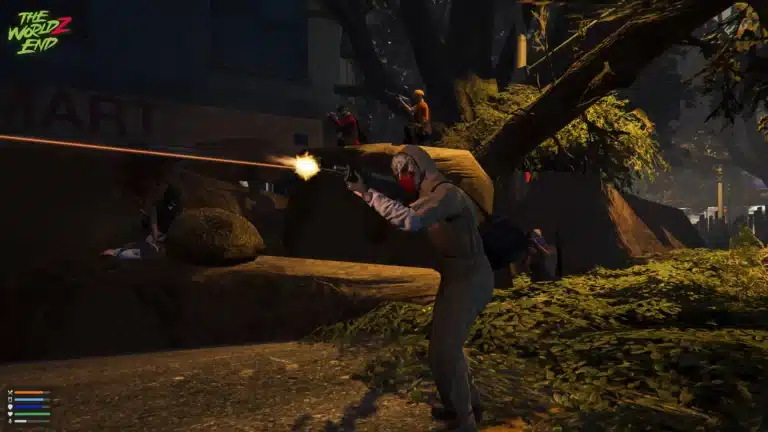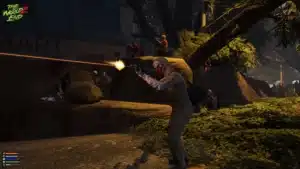 new society from the ashes of the old. A society where unity, hope, and the human spirit strive to prevail. As the chaos settles, the city stands at a crossroads: will it descend further into anarchy, or will a new order emerge?
The Worldz End Guidelines and Rules
The server has rules and the guidelines are meticulously crafted to ensure a realistic, respectful, and deeply engaging role-playing experience. The server operates primarily in English, setting a unified linguistic stage for all players. This focus on language is complemented by an emphasis on high-quality Discord voice channelling.
Role-playing standards on the server are stringent. Players are expected to maintain their roles even in the face of rule-breaking, ensuring that the integrity of the game is upheld. Suicidal role-play is strictly off-limits, and the server staff may intervene if a player's role-playing skills are found lacking, potentially leading to temporary or even permanent bans.
Combat and engagement rules are equally rigorous. Random Deathmatch (RDM) and Vehicle Deathmatch (VDM) are not tolerated, and players must have legitimate in-character reasons for initiating combat. The server also features designated PvP zones with their own set of engagement rules, adding another layer of complexity to the game. Power gaming, or forcing actions and abilities onto other players without their consent, is also strictly prohibited.
Metagaming, the act of using out-of-character information for in-game advantage, is a bannable offense. This includes using Discord, Twitch, or any other platforms to gain an unfair edge. Players are also expected to role-play fear realistically when confronted with life-threatening situations, adding a layer of emotional depth to the game.
Group dynamics are carefully regulated to maintain balance. The server limits the size of groups that can engage in aggressive actions to six members, ensuring that confrontations remain fair for all involved. Players are also expected to drive realistically, role-play injuries with due consideration, and maintain a respectful attitude towards others. Toxic behavior, including hate speech and harassment, is not tolerated under any circumstances.
Special rules are in place for unique situations like offline raiding and server resets, designed to maintain fairness and prevent griefing. These comprehensive and well-thought-out rules make "The Worldz End" a balanced and realistic role-playing environment, covering everything from basic interactions to complex group dynamics.
How to Apply
You can apply via their Discord server here. As you can see from their members page, there's quite a lot of players already involved with the server, so expect wait times. But it's better to apply and join now then your wait time is shorter in the future.
Just like all popular FiveM servers, like NoPixel, you can expect awesome gameplay and a community worth joining for a long time to come. A lot of thought has been put into this FiveM server and so we think it's definitely worth the wait.