Game Launcher Creator V3 is a Windows editor application. The base application contains features across all editions, such as the Live Drag n Drop Editor, the standard objects, unlimited pages and plugin support. The ability to build and edit your launchers at any time.
Please see our feature comparison list to see which features come with which edition of GLCV3.
GLCV3 is a professional software with many features. We understand some of you may become slightly overwhelmed as to what Edition you may need. We encourage everyone to ask inside our Discord server or email us directly if you have any questions or need guidance. You can also contact us via the live chat button at the bottom of your screen.
This list here is the full feature list of Game Launcher Creator V3 including which Edition supports what features.

Our intuitive 'Drag n Drop' builder software allows you to design and develop the exact game launcher you envision.

There are many objects available as standard with all editions of GLCV3 and extend to more with plugins that are available to download.

GLCV3 comes packed with lots of templates for you to use and modify to create your own custom game launchers.

Our software allows you to design and configure your own custom, professional game launchers with no programming at all!

GLCV3 allows you to specify an action or a sequence of actions for many events like button clicks.

Create new, edit existing and delete pages with ease. You can even link pages together using events.

Specify your own, custom sound effects throughout your game launcher like mouse hover and clicks.

A basic, built-in game update system is available for all editions. Allow your user to download the latest installer.

Store your launcher images and videos on your web server and update them in real-time.

Choose to display a different cursor for some events inside your game launcher like mouse hovers.

Powerful query strings inside your launcher allow communication between launcher and scripts online.

Expand the power of your creativity with access to official and third party plugins to enhance your launchers.

Define a custom area where you want to allow your user to be able to drag the launcher window (or use none).

Configure different ways to support versioning in your launcher from text files to the user's registry.

Language (Unicode) Support
The editor has support for many languages and both the editor and launcher runtimes support Unicode.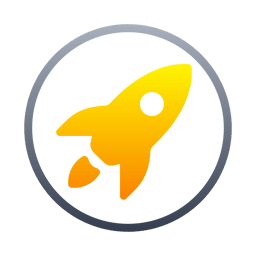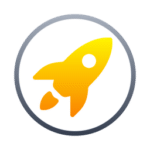 With just a few clicks you can build and compile your finished launcher to distribute to anyone.
Our Editor Software supports all major languages translations from English to Russian, from Spanish to French from Chinese to Arabic.














Game Launcher Creator V3 is a native Windows desktop application.
It is fully compatible with Windows 10™ and Windows 11™.
Other versions of Windows maybe compatible but we only officially support Windows 10 and 11.
Change the default icon for your game launcher executable file which shows in Windows.
Configure a static or real-time newsticker to scroll the latest news and information in your launcher.
Design and send Toast Notifications direct to the user's desktop based off events / triggers inside your launcher.
Enable file-by-file patching and keep your users game files up to date at all times with just a few clicks.
Allow your users to navigate and interact with your launcher using a gamepad.
Send unique and custom query vars alongside your online query strings to a script online.
Display images instead of textual responses from online query strings and scripts.
Allow your users to load, edit and/or save data to and from an INI file with customized text boxes.
Squash your game patches by up to 95%, making patching even faster and saving bandwidth!
Send special configuration command line arguments to your patching system for super patching setups.
Access lots of special events and triggers inside your game launcher to create custom logic and actions.
Get a range of dynamic variables from inside the launcher to use inside your text strings or query strings.
Create your own Custom Variables based off user input or loaded data to use dynamically in your launcher.
Rich-Presence for Discord allows many ways to integrate your launcher into Discord itself.
Create regular and password-style text boxes, which can even load and save data and be used as variables.
Protect your data project file and information with built-in encryption to keep prying eyes away.
The Developer Edition license of GLCV3 gives you the ability to design, create and resell custom launchers.
We have some official and some third-party plugins available. These have been developed either by us, or third-party developers.
These are available to download or purchase from our Store.
If you are a keen developer yourself, you can build your own plugins using our SDK for private or commercial use.
Minecraft Launcher Plugin
Create your own custom Minecraft launchers compatible with all server versions of Minecraft.
Create your own custom FiveM launchers that will connect your players directly to your FiveM server.
Protect your data project file and information with built-in encryption to keep prying eyes away.
Showcase your feature-rich website or web pages with support for HTML5, CSS3, WordPress and more.
Communicate with online APIs or your own login/membership system to create feature-rich launchers.
Connect your launcher and your users to Patreon and grant access based on membership level.
Get To Know More About GLCV3
Check out our website to read and view more about Game Launcher Creator V3.