Let's talk about missed opportunities. In the world of online gaming, especially in the modding arenas, there's a killer feature that's as important as a high-powered engine in a sports car: the ability for gamers to hop into their chosen server with a single click. FiveM, the much-talked-about GTA V mod, has been riding the wave of success by nailing this feature. Then there's RageMP, trailing behind, seemingly stuck on the idea that keeping their servers exclusive is the way to go.
But here's the million-dollar question: has this decision left RageMP marooned on an isolated island while FiveM parties it up on the mainland?
You see, gamers are a simple breed. We want to click 'connect' and be right where the action is. This is where Game Launcher Creator has been a game-changer, quite literally. It's the go-to tool for creating slick, custom launchers that do more than just look pretty—they connect gamers directly to the heart of the action in FiveM. It's like having a personal VIP pass to the best clubs in town.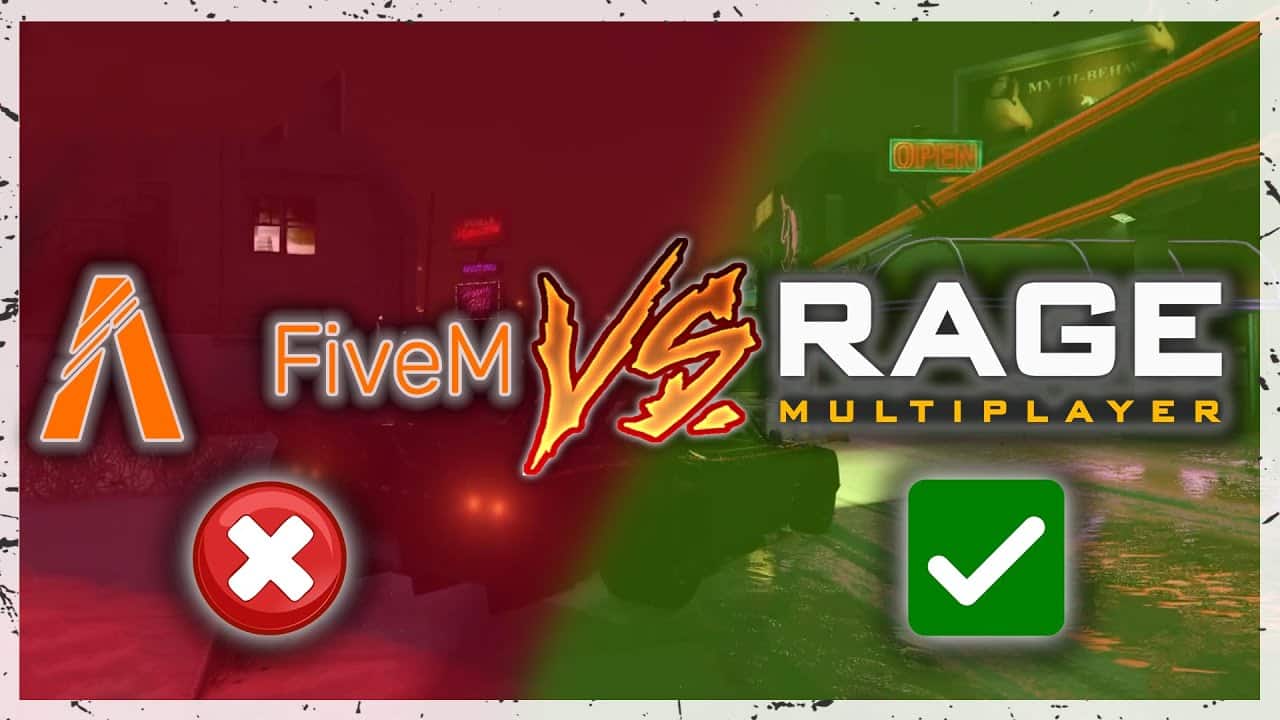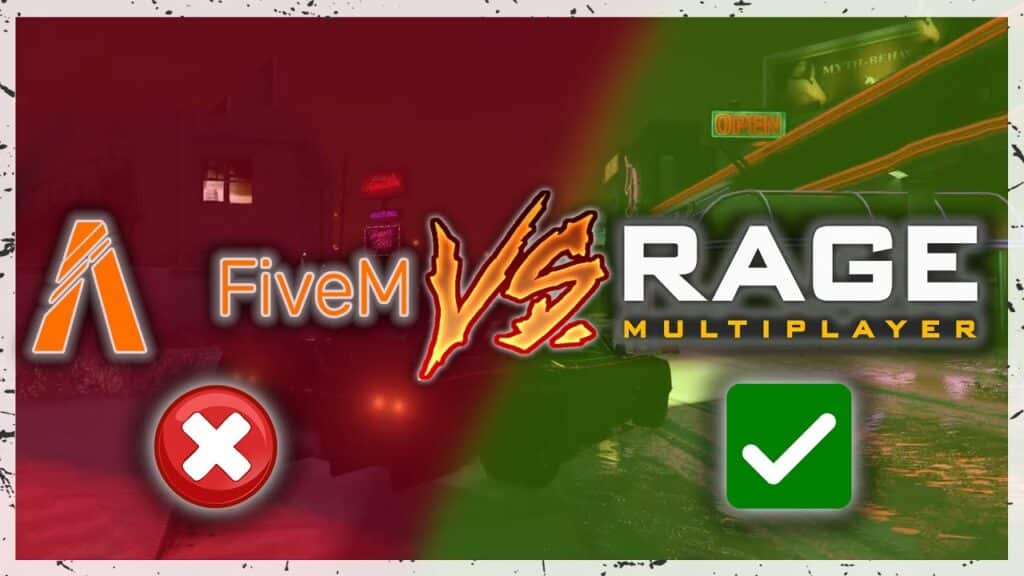 RageMP? Not so much. It's as if they're running an exclusive club with a secret handshake. No matter how cool the inside is, if you're making it tough for folks to get in, they'll go where the bouncers are friendlier. And let's face it, FiveM's bouncers are handing out VIP passes like candy on Halloween thanks to tools like Game Launcher Creator.
Now, let's get real—RageMP isn't exactly small fry. But by side-lining tools that could help server owners personalize the entry experience, they've passed up a prime opportunity to grow their community. And in this business, community is everything. It's the difference between being a one-hit-wonder and an ageless rock anthem. FiveM's got this down to an art, and their collaboration with Rockstar is like adding a chart-topping feature to that anthem.
The result? While FiveM is hitting the high notes, RageMP's tune is getting a tad lost in the mix. Server owners are looking for that box office hit, and without the direct connection feature, RageMP's script just isn't as compelling. The bottom line for server monetization is foot traffic, and foot traffic comes from ease of access. No rocket science there—just plain old common sense.
But hey, it's not all doom and gloom for RageMP. The thing about boats is, they can change course. There's always a chance for RageMP to lower its drawbridge and let the custom launcher crowd in. Until then, FiveM will continue to be the mod where the party's at, and Game Launcher Creator the golden ticket.
We already wrote an article on the pros and cons of both GTA V modifications with a face-off between the two. This was a clear indication even back then, that Cfx and FiveM was dominating the scene for Grand Theft Auto modifications.
The sad thing about all of this is, it could've been avoided… or RageMP could have at least put up a bit of a fight. Back in 2020, in 2021 and again in 2022, we personally emailed the RageMP developers to say "Hey, look, FiveM allow users to direct connect to their servers! We think you should do this for RageMP".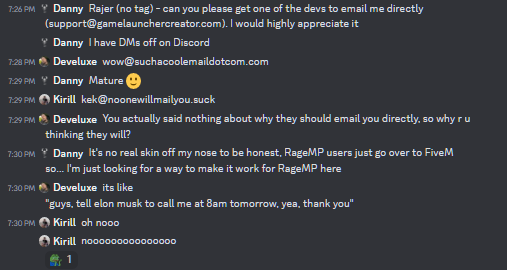 This led to our email falling on deaf ears. We then personally went to RageMP's Discord server and actually reached out to the admins and devs ourselves to say "look, if you allow users to be able to direct connect to their RageMP servers, you will stand a chance at opening the doorway for more RageMP users, else they'll all just go to FiveM". We were met with hostility and again, falling on deaf ears.
As you can see from the screenshot above, where we asked the Devs to email us directly to collaborate, we were only met with sarcasm and ironically, fast-forward to 2023 and look where RageMP is now… nowhere. All the while, FiveM is knocking it out of the park, especially now Rockstar have taken over the modification.
In the end, gamers go where the game is good, the connection is easy, and the experience is seamless. RageMP could've been the life of the party, but for now, it looks like they're stuck doing the dishes while FiveM dances the night away.