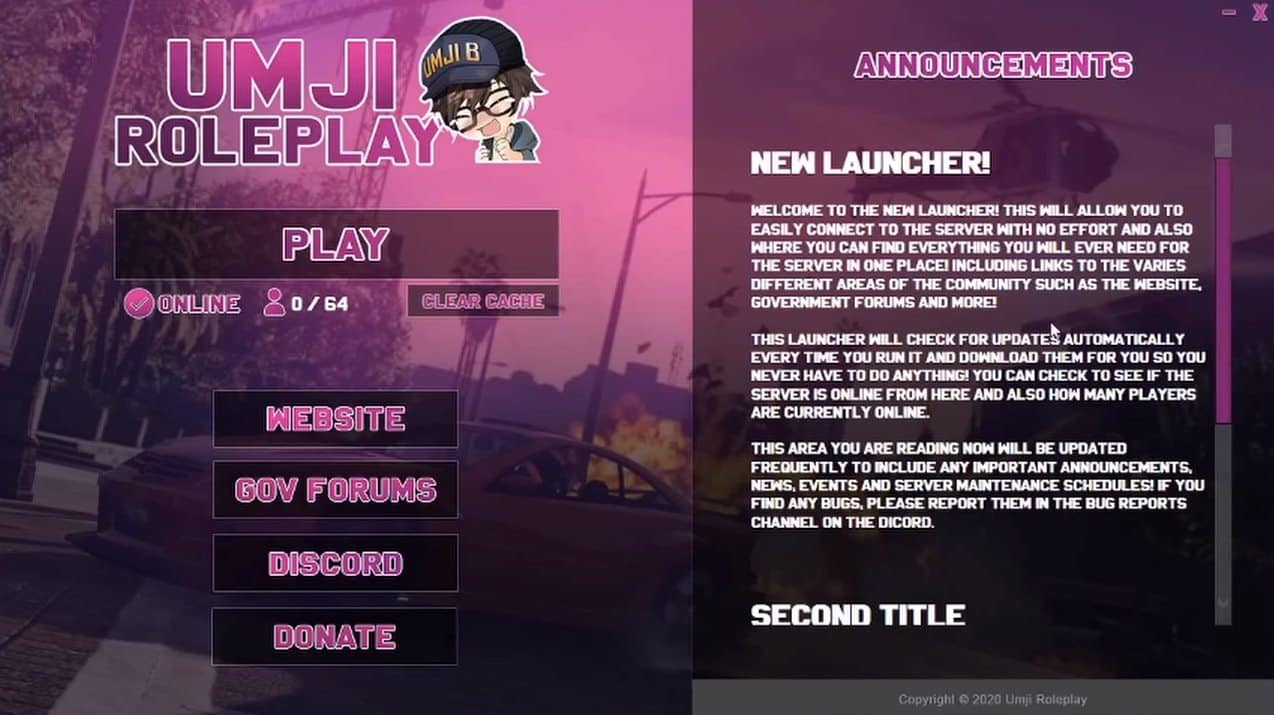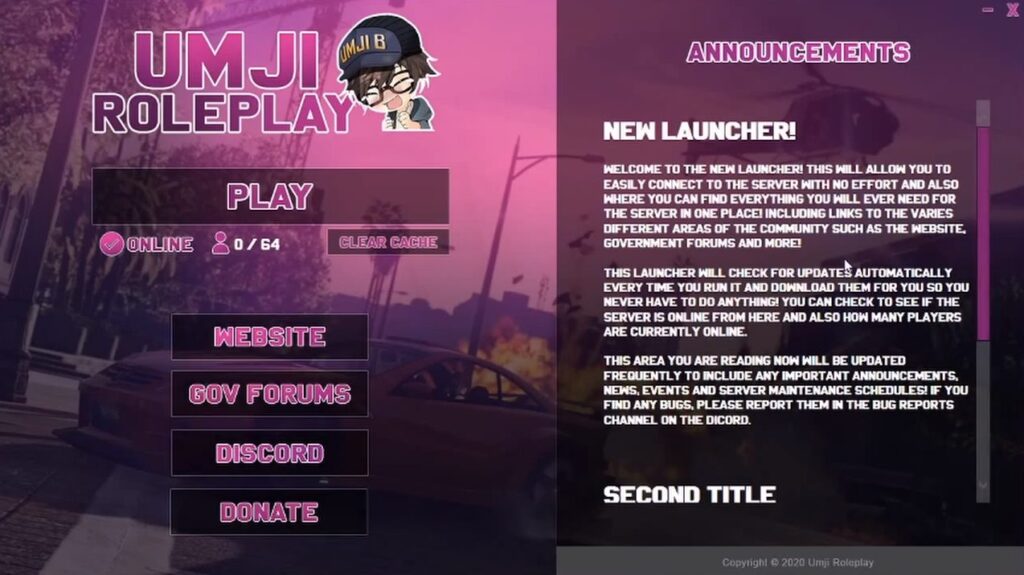 Click here if you want to create your own custom FiveM Launcher
If you're looking to customize your GTA V FiveM launcher and make your launcher even more personalized then now you can.
With the special PHP GET Query object inside of Game Launcher Creator, you can communicate directly with your FiveM server, aswell as your website, database or any other PHP connectivity stream. The PHP Get query object allows you to communicate directly with a PHP file, which in turn, acts as the mediator between asking for and sending information.
In this particular video tutorial, a FiveM user demonstrates how easy and simple it is to bring the live player count of your FiveM GTA server straight into your game launcher.
It will feed the player count of your server directly into your launcher, enabling your players to see how many users are online. This script is now available to download on our store.
Update 2023
There is now a new, free FiveM script generator available here. This new script generator will allow you to create your own server status scripts for your FiveM server for free.
Simply select from Player Count or Server Status, input your server IP address and port number, click Generate and the button will generate the required PHP code for you to use on your website or inside your custom game launcher.
FiveM Custom Launchers
If you're wondering what Game Launcher Creator is capable of, wonder no more. Here is the full set of features available for designing and developing your own custom FiveM launchers with Game Launcher Creator. Our powerful and unique software allows you to quickly design and develop your own FiveM launchers with an easy drag 'n drop interface, object properties for customizing and so much more.
When it comes to a GTA V FiveM custom launcher we have you covered. You can insert images, animated GIFs, videos, buttons and even have content hosted on your server, so you can literally update your game launcher directly from your web server.
Once your launcher is complete, you can build it and distribute it as a standalone executable. Click here to get GLC V3 today!