In a world where first-person shooters (FPS) have become a staple in the gaming community, one title has consistently stood out: Counter-Strike. Developed by Valve, this game has seen multiple iterations since its inception in 2000, with each version capturing the hearts and minds of gamers worldwide. But nothing could prepare the community for the monumental shift that occurred on September 27, 2023: the release of Counter-Strike 2 (CS2).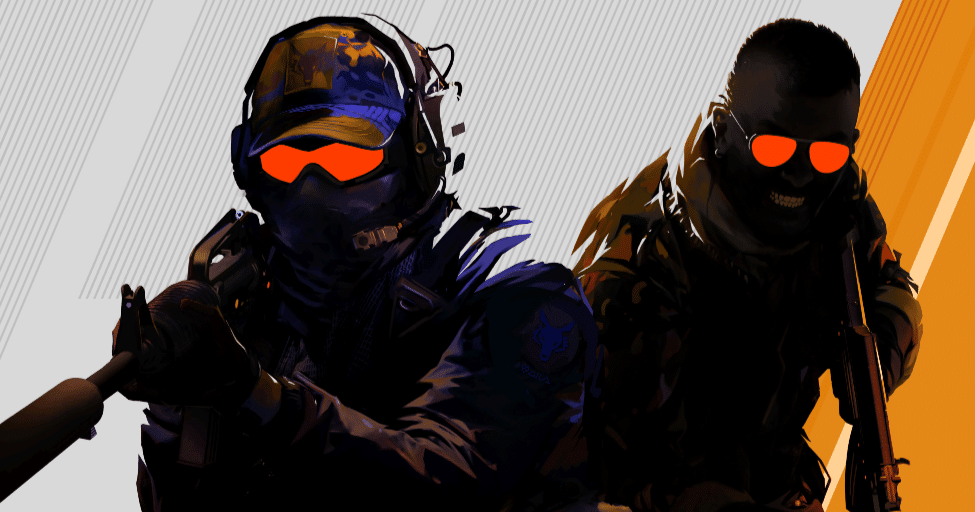 The Genesis: Counter-Strike's Humble Beginnings
Counter-Strike was initially a mod for Valve's Half-Life series. Launched in 2000, it quickly gained traction for its unique gameplay, which emphasized teamwork and strategy over mere shooting prowess. Over the years, the game saw several updates and versions, including Counter-Strike: Source and Counter-Strike: Global Offensive (CS:GO).
The Reign of CS:GO
CS:GO, released in 2012, was nothing short of a cultural phenomenon. It wasn't just a game; it was an ecosystem. With its intricate gameplay mechanics, a plethora of weapons and skins, and a thriving eSports scene, CS:GO was the epitome of what an FPS could achieve. It boasted one of the biggest competitive scenes in eSports, changing the landscape of the industry forever.
When Counter-Strike: Global Offensive (CS:GO) was launched in 2012, it was clear that Valve had something special on their hands. The game was an immediate hit, but what truly set it apart was its longevity and the community that formed around it.
CS:GO wasn't just a game; it was a competitive arena that gave birth to stars and legends. Tournaments like the ESL Pro League, FACEIT Majors, and the Intel Extreme Masters became the battlegrounds where players showcased their skills, strategies, and teamwork. The prize pools for these tournaments reached staggering amounts, often exceeding a million dollars, making it not just a game but a lucrative career for many.
Another unique aspect of CS:GO was its in-game economy, primarily revolving around weapon skins. These skins became a form of social currency within the community. Some rare skins were sold for thousands of dollars, and a whole marketplace emerged, complete with betting and trading platforms. This economy added an extra layer of engagement, as players not only competed in matches but also in collecting and trading these coveted items.
CS:GO also spawned a massive content creation ecosystem. Streamers, YouTubers, and even analysts found a platform to share their expertise, entertain, and educate. Players like Shroud, s1mple, and GeT_RiGhT became household names not just for their in-game skills but also for their content creation endeavours. This created a feedback loop where the game and the community around it fed into each other's growth.
Valve kept the game fresh with constant updates, new maps, and game modes. Operations like "Vanguard," "Wildfire," and "Shattered Web" offered seasonal content that kept players engaged. These operations often included new skins, stickers, and challenges that added to the game's depth. The introduction of the "Danger Zone" mode and the battle royale format showed that even a classic game could adapt to modern trends.
CS:GO's impact transcended gaming. It became a part of popular culture, with references in movies, TV shows, and even in academia where studies were conducted on the game's impact on teamwork and strategic thinking. It was not just a game but a phenomenon that changed how we perceive competitive gaming, online communities, and even digital economies.
By the time rumours and teasers about Counter-Strike 2 started surfacing, CS:GO had already cemented its legacy as one of the most influential games of all time. It was the end of an era but also the foundation upon which Counter-Strike 2 would build its new empire.
The Anticipation: A New Dawn
As the years rolled by, the community began to wonder what was next for this iconic series. Valve teased the community with cryptic messages and social media posts, fuelling speculation and excitement. Finally, the day arrived. On September 27, 2023, Valve released Counter-Strike 2, marking the end of the CS:GO era and the beginning of something extraordinary.
The launch of CS2 was nothing short of historic. Valve had been teasing the release date through various channels, including their official social media accounts. The game was expected to launch at 10:00 AM PST, and although there were slight delays, the community's anticipation reached fever pitch. When the game finally went live, it was as if the entire gaming world had paused to witness this monumental event. The launch saw over 26 million players jump on it, making it the number one online competitive game on Steam.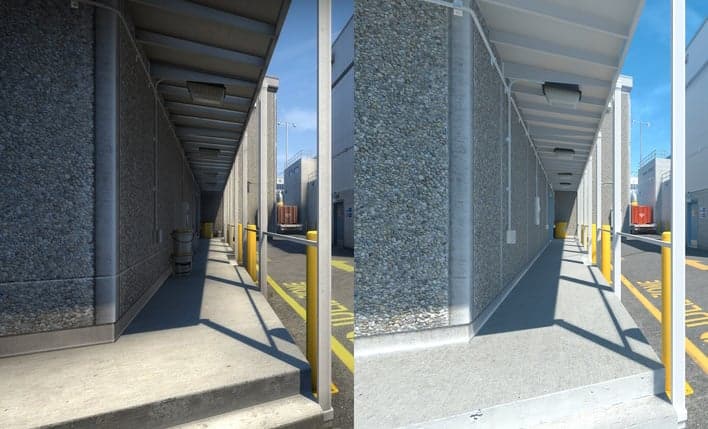 What's New in CS2?
While technically an update to CS:GO, CS2 is essentially a brand-new game. The engine has been overhauled, introducing significant gameplay changes. One of the most notable is the new smoke grenade physics, which are expected to become a key strategy in top-level play. The game also requires higher computing power, so players with older PCs might find themselves struggling to run it. However, all progress and cosmetics from CS:GO will transfer over to CS2, ensuring that players don't lose their hard-earned items.
The Community's Response
The community's reaction to CS2 has been overwhelmingly positive, albeit with some reservations. Players have reported performance issues, and some have expressed concerns about the new sub-tick servers. However, these are minor hiccups in what is otherwise considered a monumental achievement for Valve and the Counter-Strike series.
The release of Counter-Strike 2 is not just an update; it's a revolution. It marks the end of an era and the beginning of a new one. With its advanced features, improved engine, and the same core gameplay that fans have come to love, CS2 is set to take the gaming world by storm. As the pro scene transitions from CS:GO to CS2, one thing is clear: Counter-Strike is here to stay, and it's better than ever.
Custom Counter-Strike 2 Launchers
With the release of CS2, ByteBox Media were ready for it. Game Launcher Creator V3 is already compatible with Counter-Strike 2 (CS2) which means you can instantly start creating your own custom Counter-Strike 2 launchers. Using the Drag n Drop editor and having the ability to create buttons which connect directly to your CS2 server, Steam and Community Servers supported.